When you arrive in any country, an occasional toothache can cause a lot of troubles for you!
You don't know, which clinic to choose, where the best doctors work, which is their experience and how they perform a teeth treatment and sterilization of instruments!
We can offer to you the clinic with a responsible personnel. Dentists working in the My Dent clinic have a work experience no less than 10 years, all of them are fluent in Russian. They worked in the clinics of Moscow and Kiev. Dentists of the My Dent clinic in Batumi not only participate in the seminars and lectures for professional improvement, but can perform as lecturers. Our dentist Ruslan Gvarishvili gives lectures to dentists in Georgia, and is invited to lecture Italian dentists, working by using a microscope. All of our personnel demonstrate a responsible approach to their work. Our aim is to save natural teeth of patients, even in most serious cases, such as cyst, roots with holes, etc.
I want to show you the treatment of most complex teeth in the My Dent clinic. And you will see that an ordinary caries is treated by us without any problem, through a very small hole, not destroying the walls of a tooth. For example, in this way: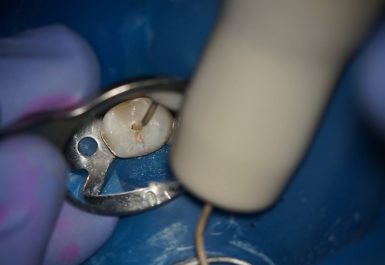 Here is a complicated case of teeth treatment:
this patient had a caries under the gum, on the root neck, which complicates a treatment. Because in this part of a teeth, it is impossible to isolate it from liquid dribbling. The dentist had to extract the tooth, cure it in dry conditions and return on its place.
The tooth was movable: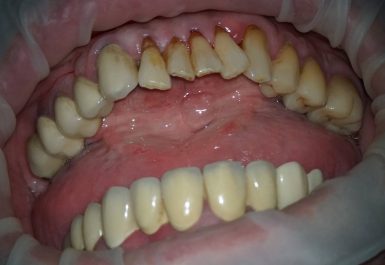 View on the tooth from the back: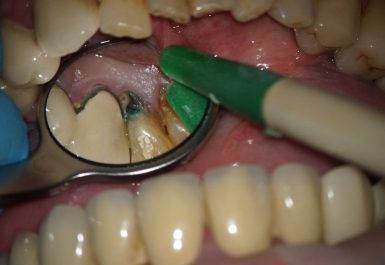 Extraction of the tooth: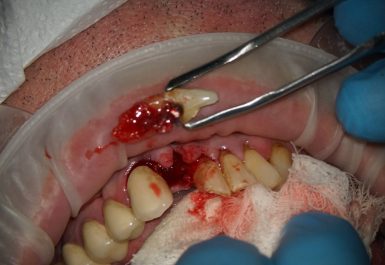 Treatment of the extracted tooth:


Returning the tooth on its place: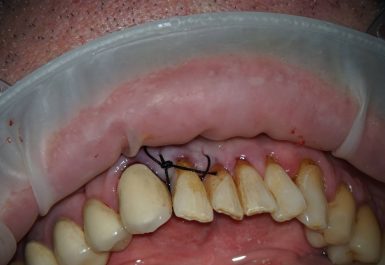 MY DENT, Batumi. Gorgosali St.43 Tel: 514 11 70 70
E-mail: mydentge@yahoo.com